"Lovers On The Sun" by David Guetta & Sam Smith Is One Of the songs on Just Dance 2015.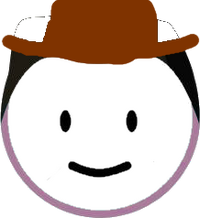 The dancer is dressed up as a cowboy
Background
Edit
The background is a desert.
Lovers On The Sun (JD2015)
Love You Like A Love Song (JD4)
Summer (JD2015)
Wake Me Up (JD2014)
I Love It (JD2015)
Love Me Again (JD2015)
Burn (JD2015)
Africa (JD2015)
Summer (JD2015)
We R Who We R (JD4)
She Wolf (JD2014)
Flashdance.. What A Feeling (JD2014)
Gold Moves
Edit
Gold Move 1 And 2 - Finger Gunning The Ground
Gold Move 3 - Take Off The Cowboy Hat
At Avicii's Part, The Background Changes Into a night desert with audio spikes and a dancefloor
This is the second David Guetta Song in the game. The First was She Wolf (Falling To Pieces) On Just Dance 2014.
At the end of the song, The dancer used his hand as a gun.